UPDATE:
This giveaway is now CLOSED!
Thank you so much to all those that have participated! I wasn't even expecting 30 individual entries, let alone over 200! I will need to sort and enter each single entry with however many extra entries they have later on tonight. I'll take a screenshot and announce the winner tomorrow using random.org! I am VERY excited to see who wins and cannot wait to ship it out ASAP! :)
Please don't get upset if you don't win.. A giveaway is for fun and to show appreciation, you should never get upset over something you didn't work hard and earn yourself. I've actually seen quite a few hate comments on other giveaways because people didn't win. That's so unnecessary! There are plenty of other giveaways going on. And because of the success of this one, I will be having another big one and a few little ones coming up very soon! So stay tuned! :) Good luck, everyone!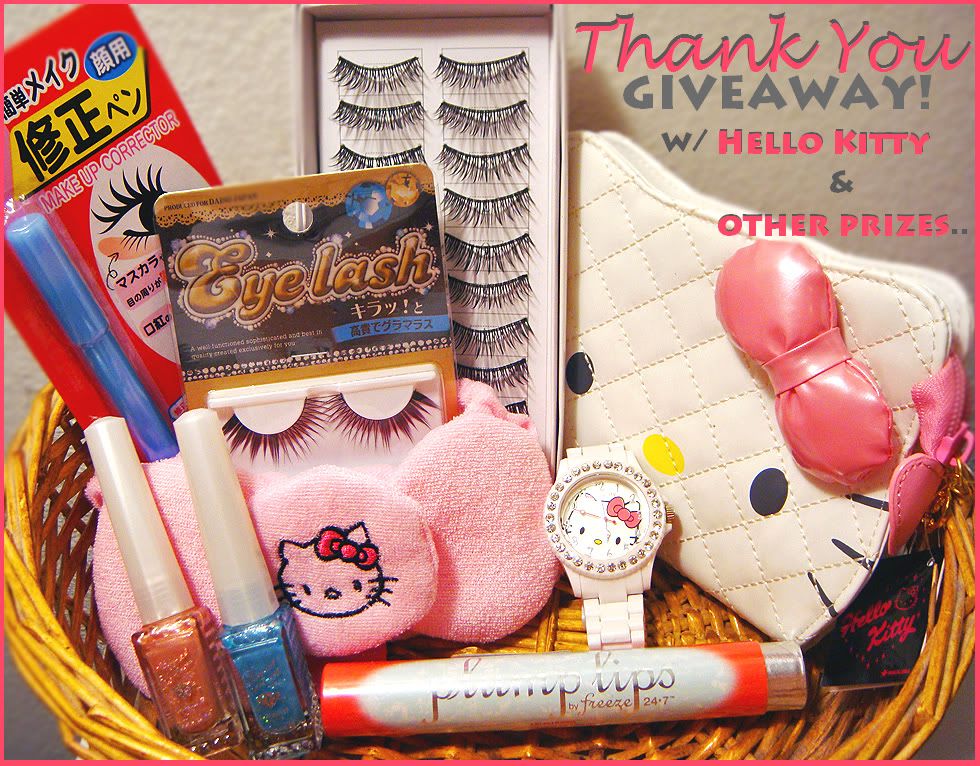 I've been telling you girls that once I reach 100 blogger buddies aka "followers", I will be doing a little appreciation giveaway! Of course, I included that Hello Kitty makeup bag that you ladies have voted was the cutest ! :) I know a lot of you girls are HUGE HK fans like me, so I hope you like these prizes!
This is just a thank you to you girls that have been so sweet and supportive with whatever my posts may be. I blog about everything and anything, whatever my heart desires. I'm so flattered and honored that you girls actually READ my entries. You girls make me excited to come on here, blog, and read YOUR blogs! I know 100 isn't a lot to some people, but it sure is a lot to me! :)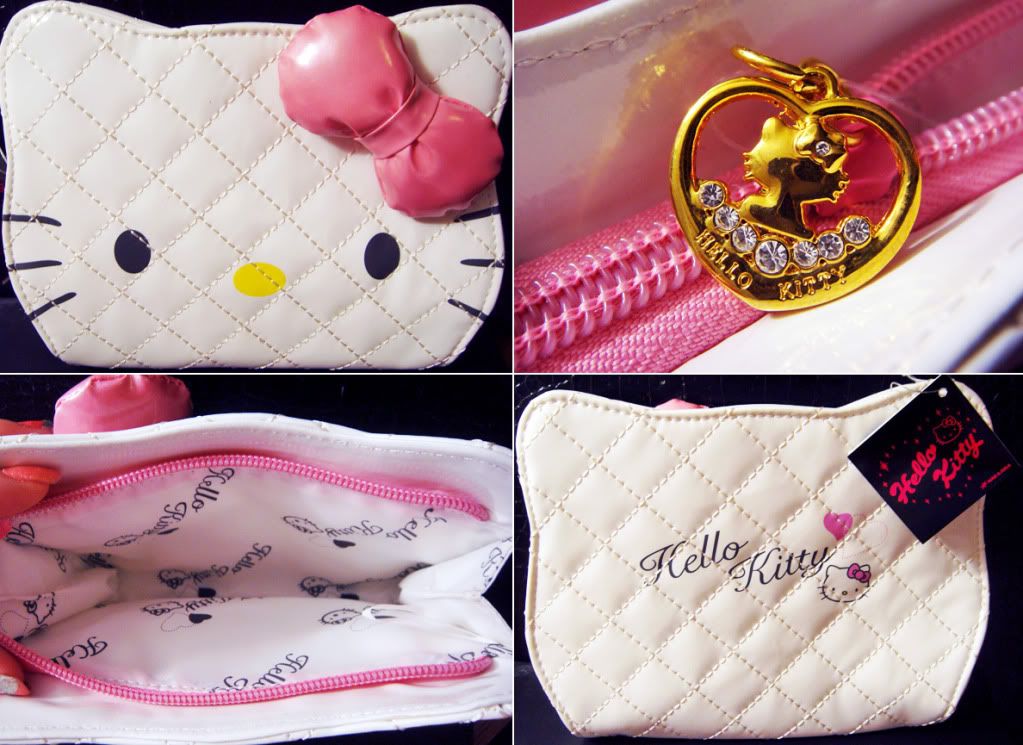 Hello Kitty Makeup Bag
Just a small little bag to put in your essential makeup needs and throw into your purse. :) I loveeee this! Yours still has the tag on it, don't worry! It hasn't been used. :D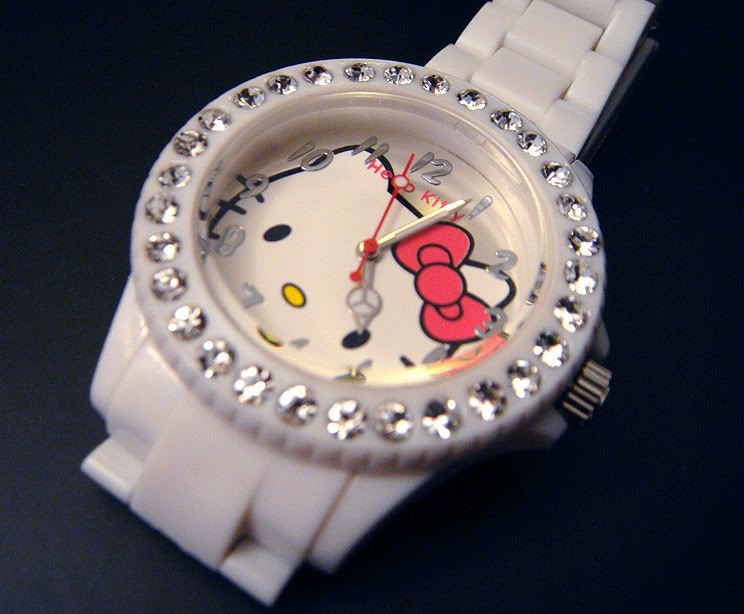 I absolutely ADORE this watch!!! It's so freaking cute! The white band reminds me of the ever-so-popular Marc Jacobs wristwatches. You looks amazing on and I guarantee you'll get tons of compliments, I certainly do!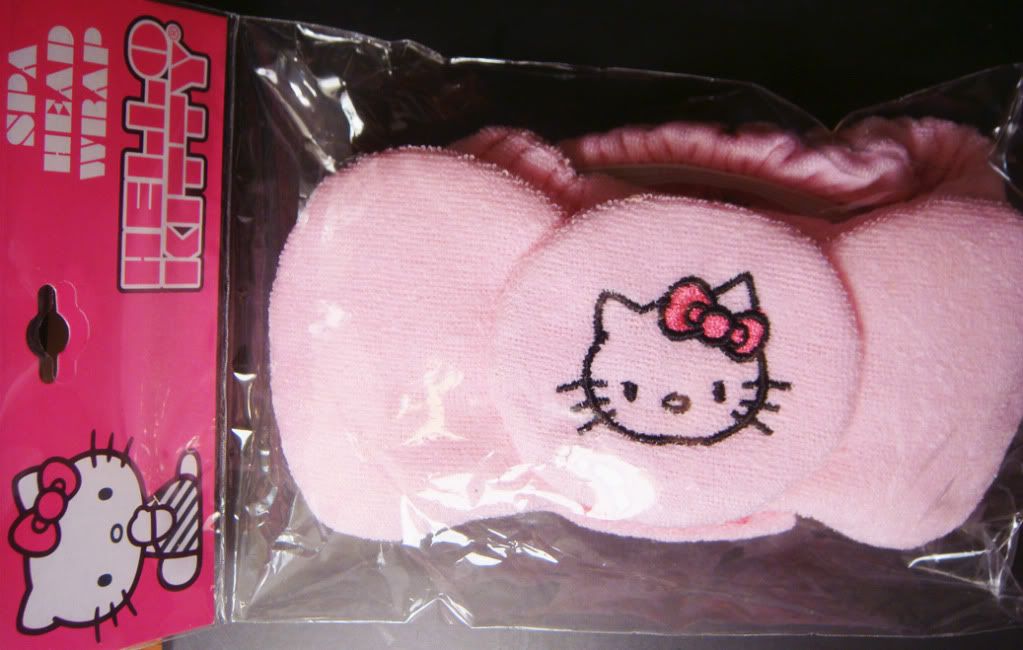 Hello Kitty
Spa Head Wrap
I spotted this at Target and got twos! Keep your hair out of your face while you wash or apply makeup! It's a big snug, so when you open it, I would stretch it out a bit.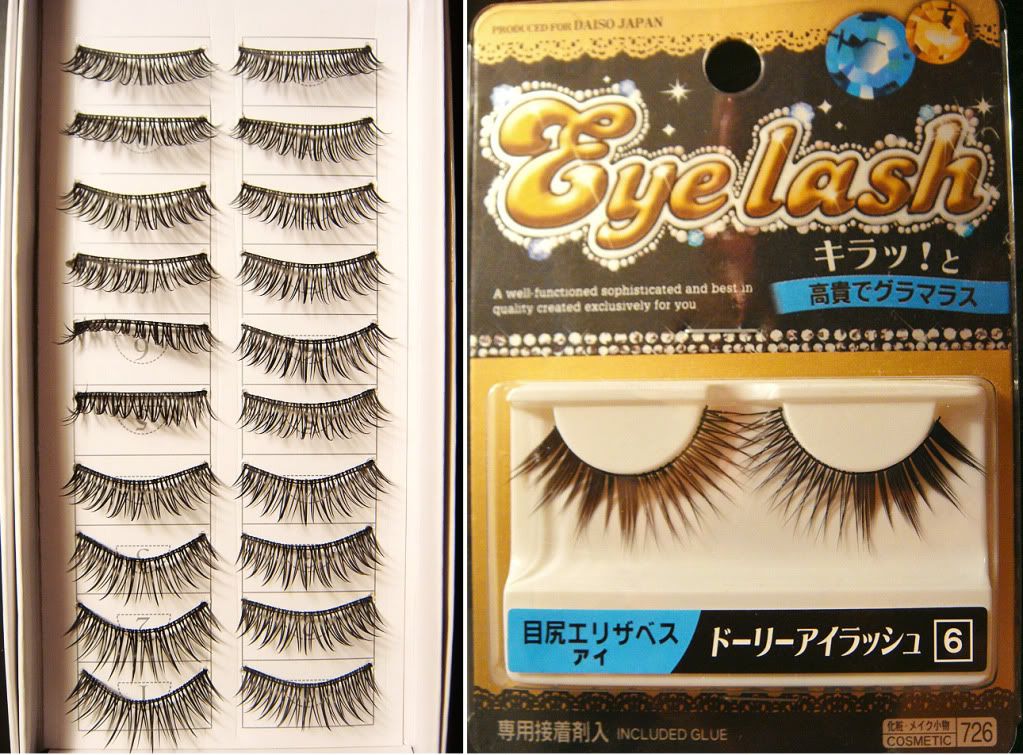 11 Pairs of False Eyelashes
"Plump Lips" by Freeze 24.7
I pictured my pink plumper gloss in here to show you what it looks like, but you'll get yours in "clear". I love how peppermint-y if feels like on your lips. I don't think it does a great job at plumping, but my lips certainly feel tingly and fresh!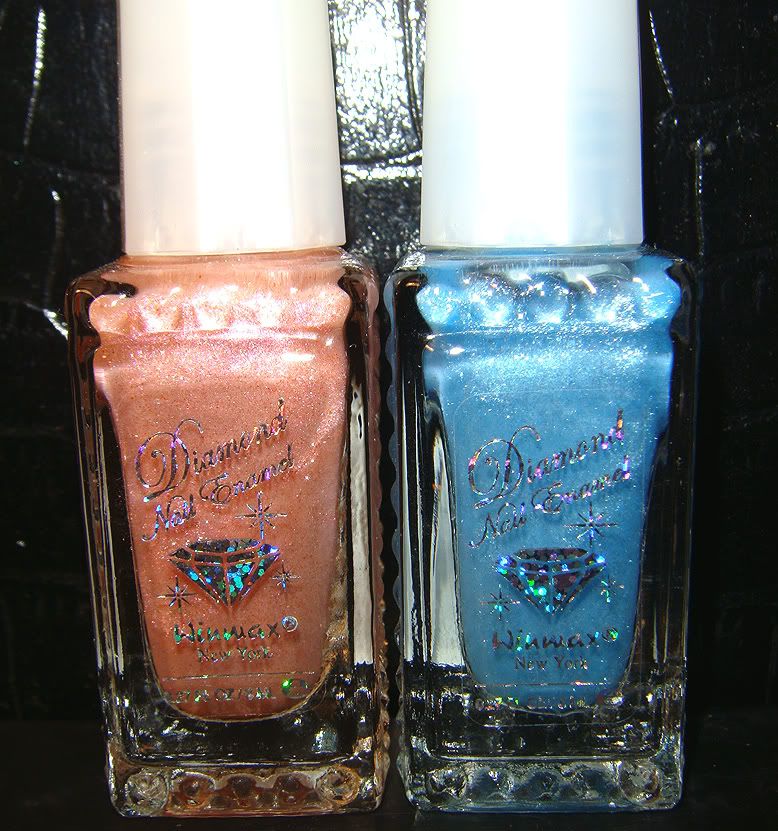 Winmax Diamond
Nail Polish (#6 & #1)
I have yet to actually try these yet, but I thought the colors were too cute to pass up! Whoever wins these, let me know how they turn out!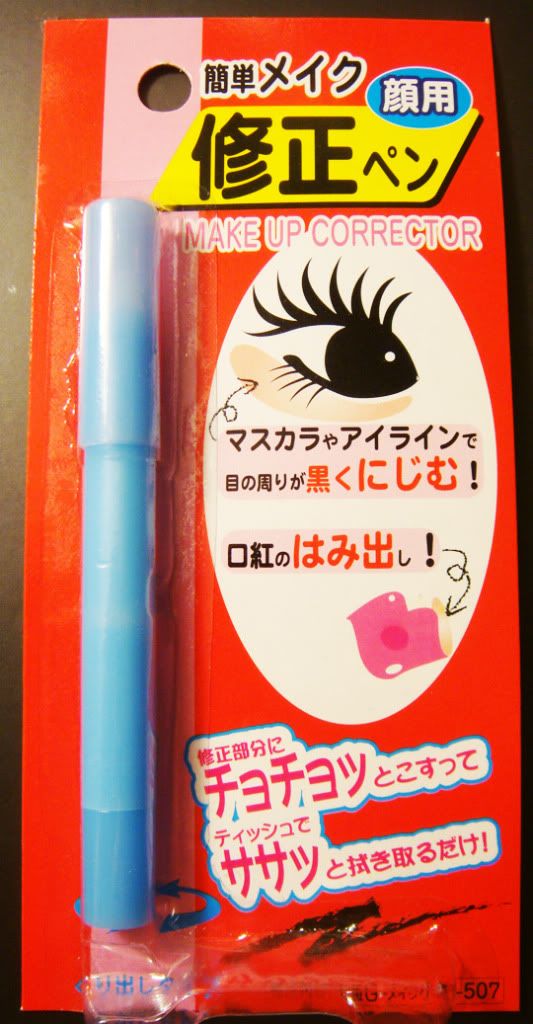 Makeup Corrector (My favorite!)
I love this makeup corrector! This is definitely one of my Daiso faves! Sometimes you make a little makeup boo boo and it's hard to wipe away without irritating your skin. This works wonders! I like to keep it in my purse so if I end up with raccoon eyes, I could use one swipe of this (with a little tissue dab) & it's gone without ANY redness! :) Yay! No more raccoon eyes!
Must be following me publicly on GFC.
This is open internationally!
Must be 18+ or have parent's consent.
Post a blog post about this giveaway w/ link. (+2)
Post this giveaway on your sidebar w/ link. (+2)
Follow me on Twitter @JENNYoCOM. (+2)
7 Total Possible Entries!
Post a comment as your entry!:
Name & Google Friend Connect Name
Email Address
Blog post URL of THIS GIVEAWAY. (if posted!)
Blog site URL (ONLY if this is posted on your sidebar!)
Your Twitter @Name (if you're following!)
I will be checking to see if you're being true! This may be a silly little nothing to you, but I STILL have ZERO TOLERANCE for liars/cheats! <-- I know you girls feel me on this one.
I really hope all you girls will enter! :) I have a few projects coming up and plenty more giveaways if this goes well! These prizes aren't much, but like I said, it's just a little something, something to show my appreciation and hopefully make one person really happy! I'll keep this going for one month. I know it's a while, but I'm going to be busy, busy with getting ready for this baby! :) Thank you, girls, SOOOO MUCH!! <3
Last Day to Enter:
Monday, Oct. 31st, 2011
Winner will be selected from a generator at
RANDOM.ORG
!